Telegram group is one of the important capabilities of the Telegram messenger that can help you to develop business or use it for friendly chat. Telegram allows users to participate in a group discussion by creating a group. But how do we make a group on the Telegram app? As one of the most popular current messaging apps available, Telegram not only supports single chat, it also provide additional features such as: Groups -Channels. I am Jack Ricle from Telegram Adviser team and in this article i want to show how to create Telegram group easily in just 1 minute! Stay with me and send me comment at the end of article.
It is very easy to build a Telegram group, Consider these tips before training.
1- This is mentioned in the official Telegram website That regular groups can have up to 200 members. Sounds good for a friendly group and its enough if you want to use group for friendly chat.
2- Watch out for your behavior in Telegram groups, because you don't know who your audience is and maybe its bad person. Never tell you personal detail to anyone such as: phone number, real name and last name, year of birth, Credit card details …
3- Be sure you downloaded Telegram app from official website because as you may know Telegram app is open source that mean everyone can make customize and publish it. so unofficial versions may cause your account to be hacked in the future and not secure.
How To Create Your Own Telegram Group?
Follow these steps to create your own group in just one minute:
Tap Telegram App.
Tap

☰ Button.

Tap "New Group" Button.
Add Your Contacts To Group.
Set Desired Name And Picture For Group.
Done, You Created Group Successfully.
Step 1: Tap Telegram App.
If you have installed the Telegram app now you can see its icon on home screen. If you have not installed you can easily download and install it according to the operating system you are using then you have to create account with phone number for create group.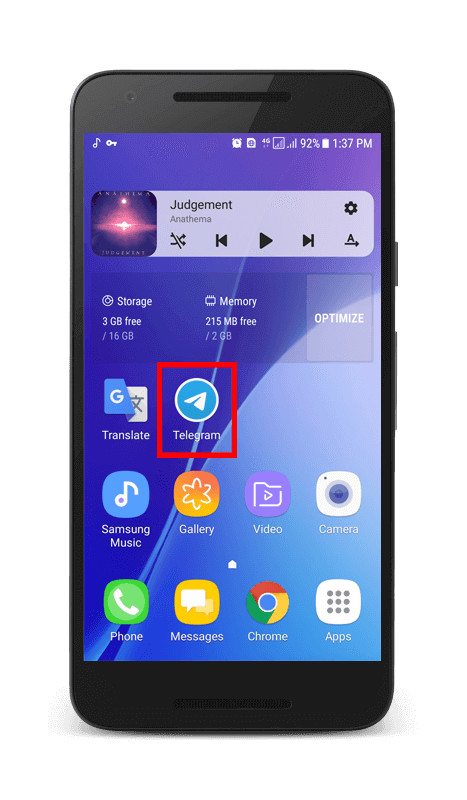 Step 2: Tap ☰ Button.
It's at top-left corner next to the Telegram text logo. Tap it once.
Step 3: Tap "New Group" Button.
in this section you should tap on "New Group" button. It placed under your profile picture. Tap it once.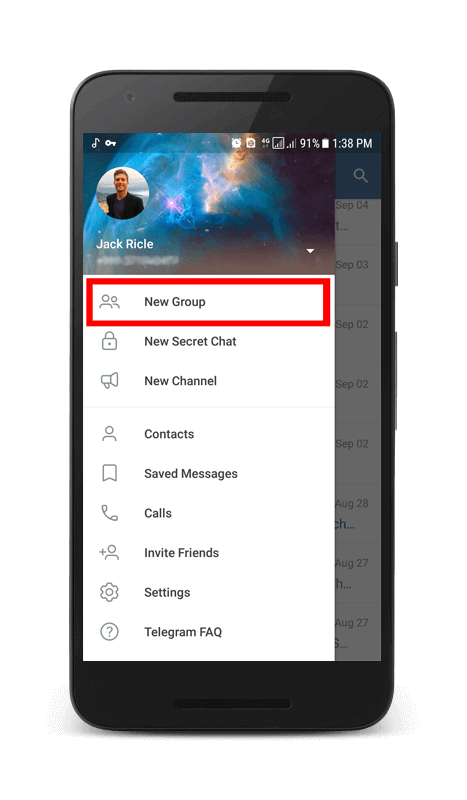 Step 4: Add Your Contacts To Group.
You can add your contact to the group, For this purpose select one by one and then tap on "Blue circular button" It's at down-right corner.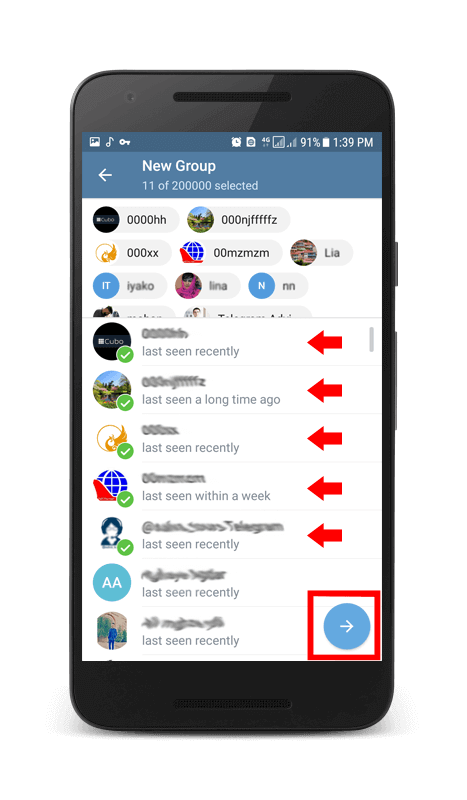 Step 5: Set Desired Name And Picture For Group.
Choose a name and picture for your group.
Attention! you can change it at any time.
Step 6: Done, You Created Group Successfully.
Your group is ready, Let's start chat with friends!