Telegram backup is so important issue for those who are worried about losing their information, for example you want to save your chat detail in word file or export it to another format on the memory. Telegram users can share messages, images, videos and documents in encrypted. Telegram is officially available for Android, Windows Phone and iOS and users can exchange messages, photos, videos and files for up to 1.5 GB. one of the problems with Telegram messenger is you are unable to create backup from chats! but don't worry every problem has a solution. sometimes you may mistakenly deleted chat of telegram messages or lose them for other reasons. when this happens you will see that how it is difficult to backup your chats again or maybe you forget at all, because Telegram has no backup option and you have to do it manually. I am Jack Ricle from Telegram Adviser team and in this article i want to show how you can create a back up file from all your chat data, stay with me until the end and send us your comment to provide better services.
Generally There Are 3 Ways To Create Full Backup From Telegram:
Print your chat history.
Create full back up from Telegram desktop version.
Use "Save Telegram Chat History" google chrome extension.
First Method:

Copy And Paste Chat Texts, Then Print Them.

The easiest way to create a backup of Telegram chat history is copy and paste your message. in this way you should open your Telegram account in desktop (windows) and then select all (CTRL+A) and then press (CTRL+C) to copy your all messages in the clipboard then paste them in word file. now you can print it. notice that in this method maybe you will have trouble because maybe your chat history is so long! in this case use another way to create backup and export your chat history.
Second Method:

Create full backup from Telegram desktop version.

In the latest version of Telegram that released for desktop (windows), you can create a full backup from your Telegram account easily with many options. users that have older version of Telegram for PC will not see this option in the setting so at first you must update the app or download the latest version. follow these steps: Setting –> Advanced –> Export Telegram Data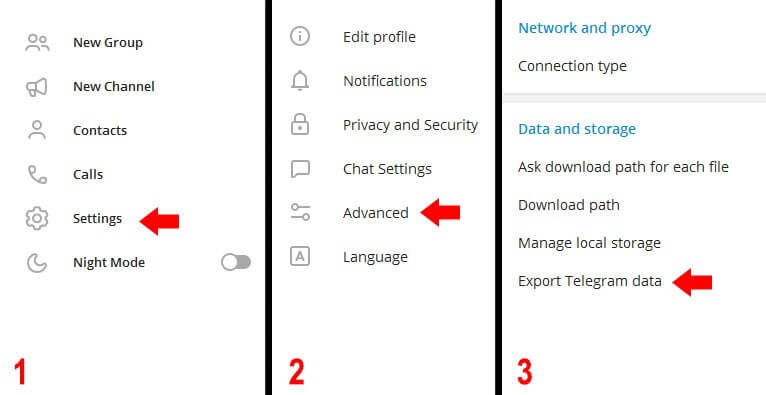 When you tap on "Export Telegram Data" button, new window will appear on your screen. you can customize the Telegram backup file. let's know these options.
Account Information: Your profile information such as account name, ID, profile picture, number and … will export too.
Contacts List: This is the option use for backup Telegram contacts (phone numbers and contacts name).
Personal Chats: will save all your private chats to the file.
Bot Chats: All messages that you sent to Telegram robots will also be stored in backup file.
Private Groups: To archive chat history from private groups that you joined.
Only my Messages: This is a subcategory option for the "Private Groups" option and if you enable it, only messages you have sent to private groups will be saved in the backup file and messages from other users in the groups will not be include.
Private Channels: All messages that you have sent to private channels will be stored in the Telegram backup file.
Public Groups: All messages sent and received in public groups will be saved in the final backup.
Public Channels: Save all messages on public channels.
Photos: Save all sent and received photos.
Video Files: Save all videos that you sent and received in chats.
Voice Messages: Your backup file will include all your voice messages (.ogg format). To learn how to download Telegram voice messages take look to this helpful article.
Round Video Messages: The video messages that you sent and received will add to the backup file.
Stickers: For backup from all stickers that are exist in your current account.
Animated GIF: Enable this option if you want to backup all animated GIF too.
Files: Use this option to backup from all files that you have downloaded and uploaded. below this option is a slider that can set the volume limit for the desired file. for example, if you set the volume limit to 8 MB, the files which are less than 8 MB will be include and larger files will ignore. if you want to save all file information, drag the slider to the end to save all the files.
Active Sessions: To store active sessions data that are available on your current account.
Miscellaneous Data: Save all remaining information that didn't exist in the previous options.
Almost done! To set the location file tap on "Download path" and customize it then specify the backup file type. This file can be HTML or JSON format, i recommend to select HTML. finally, click on the "EXPORT" button and wait for the telegram backup to complete.
Third Method:

"Save Telegram Chat History" google chrome extension.

If you use google chrome on your computer, install "Save Telegram Chat History" extension and create your Telegram backup easily. for this purpose you need to use Telegram web and it doesn't work on phones or desktop version.

1- Install the "Save Telegram Chat History" chrome extension to the browser.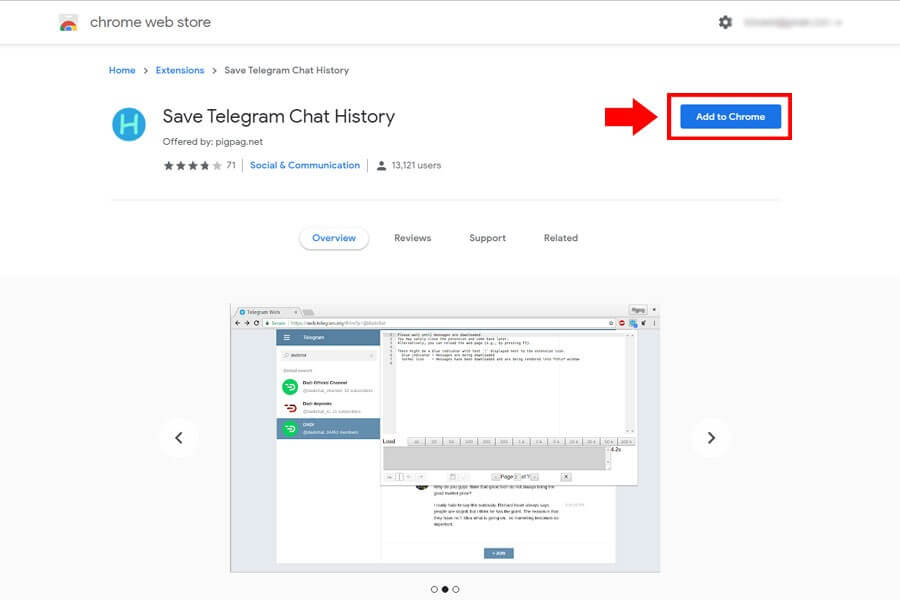 2- Login to Telegram web then Go to your target chat and click on the extension icon, it's at the top of your browser.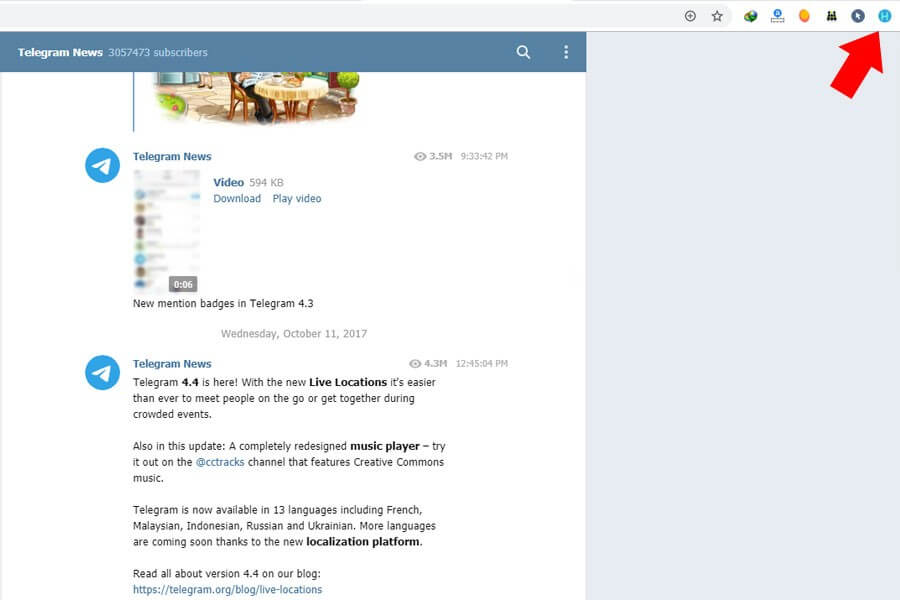 3- In this section click "All" button to collect all your chat history. if you cant see whole the chat messages in the field, go to chat windows and scroll up to the end and then do this step again. at the end click on save icon. almost done! you just need to save backup file (.txt). now you can open your file with wordpad or notepad. media files (picture, video, sticker and GIF) wont be stored in this backup and you should send media to save messages.