Scam on Telegram? Does it true? the answer is yes and Telegram scammers are really exist so you have to be careful when someone sends you a message for the first time! if you don't know him and you think he is a scammer do not just block him also report it to Telegram support team, they will check the issue and if he reported by another users, they will add "SCAM" sign to his account (next to his username) so other users will know that it's a scammer person and they wont trust to him anymore. What will happen if people report your Telegram account by mistake? how do you prove it wrong if competitors report your Telegram account? this is the first that this issue is under consideration by Telegram Adviser team. I'm Jack Ricle and I want to share my experience with you in this article, stay with with me and send us your comment at the end.
What are scam techniques in the Telegram messenger?
There 2 ways that scammers use to cheat users as follows:
Phishing.
Fake product or service.
Telegram never wants money or ask you to verify the identity. usually scammers will encourage you to click on a phishing link and when you insert your account password, they can access to your Telegram account then you will be hacked. if you have received message from Telegram and it hasn't blue tick, just ignore it and report that account.
Another method of Telegram scammers is fake product with low price for example they offer a discounted product and when you want to pay will got error like this "Incorrect Card Details". in fact you sent the card details to scammers! due to increased awareness of Telegram users on phishing pages, scammers will use new ways to gain your trust.
Digital currencies like Bitcoin, Ethereum and etc cannot be tracked so if they will use these you cannot sue them and the account holder will hide.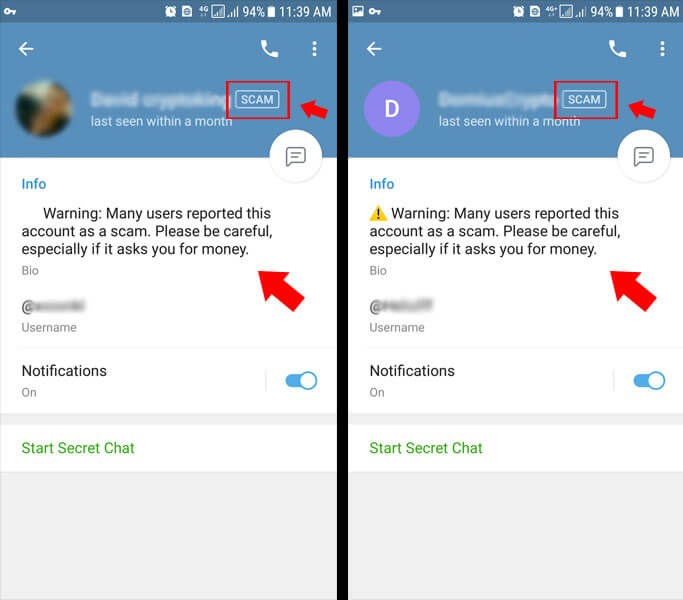 What Happens When You Report a Telegram Account?
Telegram has new feature to detect scammers, details can be found in the above image. when you report a Telegram account as scammer, if many users reported that account it will approve by Telegram support team and will get "SCAM" sign next to its username. the bio section will display warning text that contain:
⚠️ Warning: Many users reported this account as a scam. Please be careful, especially if it asks you for money.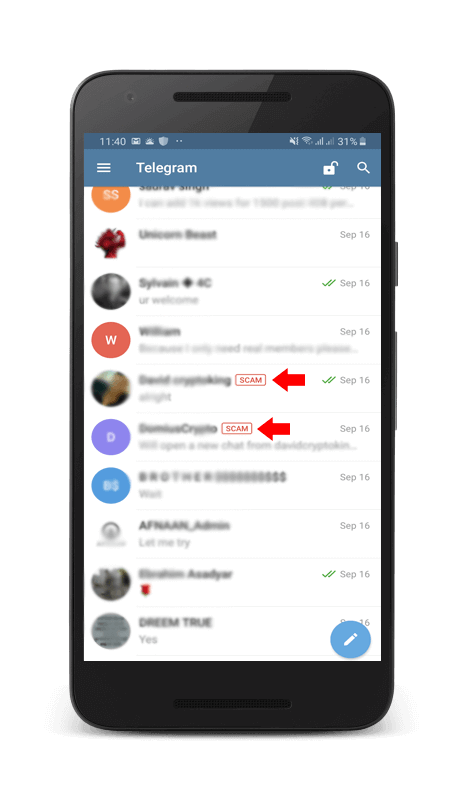 How To Report a Telegram Account as Scammer?
To report an account as scam you there two different way. in the first method you should enter Telegram support and explain the issue in "Please describe your problem" field. note that you have to explain all details such as: name, id, scam method, amount of money, date and screen shot of your chat. you can't attach image in support page so you can upload it on a website like imgbb and insert your link in the field. for more information look the below picture.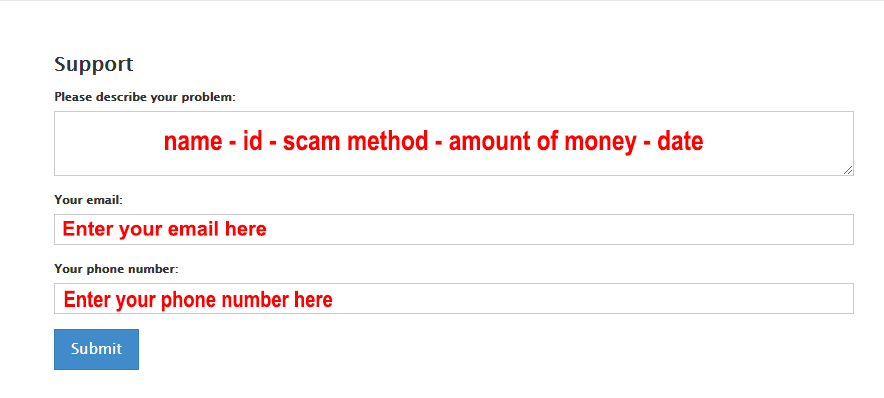 Second method: in method way you can send message to @notoscam and explain the issue with the previous method algorithm then you will receive confirmation from Telegram support team and your request will be reviewed. if your request is correct that account will get "SCAM" label and his business channel or group will closed temporary. to get a better result, i suggest to provide complete explanation. if you got "SCAM" sign for no reason, use @notoscam and try to fix the problem. your competitors may wanted to destroyed your Telegram account by reporting you as scammer but every problem has a solution! i suggest to secure Telegram account before taking any action.