Telegram groups that are created in Telegram messenger include two different categories. The first one is normal group and the second one is supergroup. In this article, we are going to point out the differences between the Telegram supergroup and the normal group and also teach you how to create a supergroup and convert a normal group into a supergroup.
If you remember, we have already taught you how to create Telegram group in related article. But there are two different types of Telegram groups, called the normal group and the supergroup. The group you create by going through the steps described in this article is a normal group. So the question may be, how can we create a supergroup or turn our normal group into a Telegram supergroup? I'm Jack Ricle from Telegram Adviser team and in this article i want to show you "how to create Telegram supergroup". send us your comment at the end of article. The topics that we will review are:
What is Telegram group?
Supergroup capabilities
Supergroup: more members, more features
Difference between Telegram supergroup and normal group
Convert a normal group to supergroup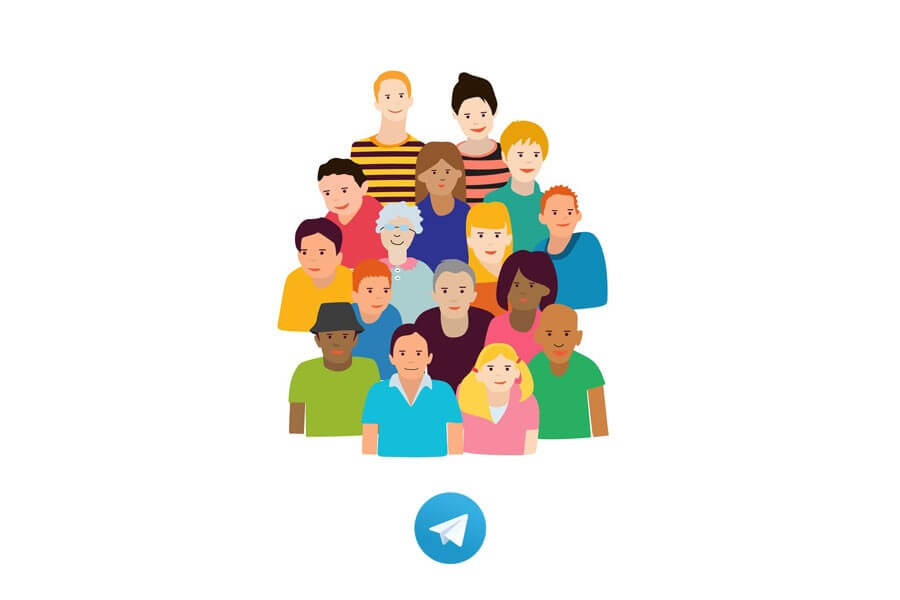 What is Telegram group?
One of the important and distinctive features of Telegram is the ability to create groups. By creating a Telegram group, you can gather your friends and family on the spot and chat. Telegram can be very useful for your business as well. You can add your customers to the Telegram group and let them know the news so quickly.
There are two types of Telegram group:
Private group
Public group
Private groups wont have a public and regular link. if you want to join a private group must have a private link, this link is encrypted with different letters and numbers. but public groups can have a normal link like this @t_ads but if i want to show you an example of private link: https://t.me/joinchat/D157QFddVfuwQslpvTKUWw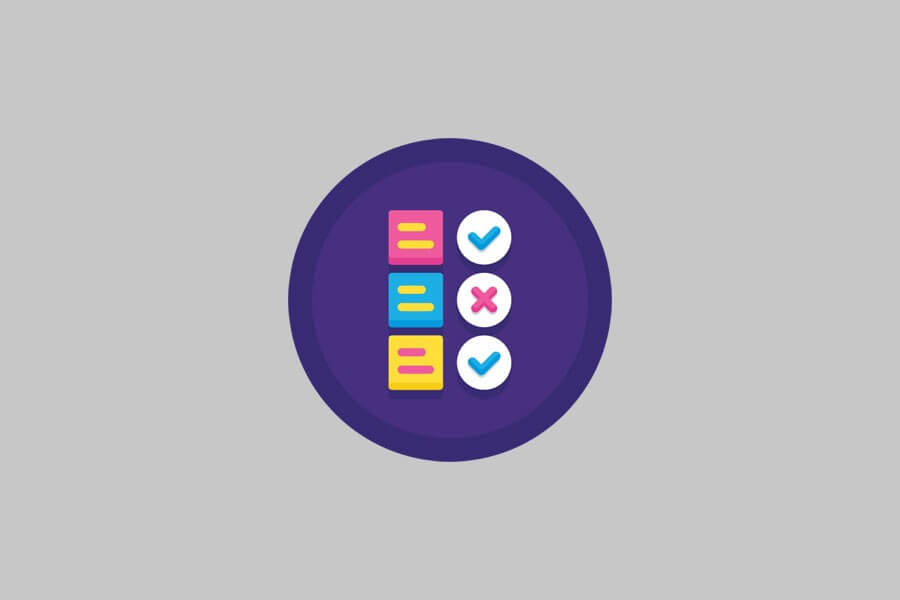 Supergroup capabilities
maybe you want to ask me, what are capabilities of Telegram supergroup? normal groups wont accept more than 200 members and if you want to have a big group, this restriction will bother you. In 2015, Telegram decided to add an useful feature that called supergroup. This mean now you are able to have big group with more than 200 members.
Supergroups are so important for business owners especially for webmasters. imagine that you have a website that for sell women 's dress, in this case you need to Telegram group for introducing new products and increase sales chart.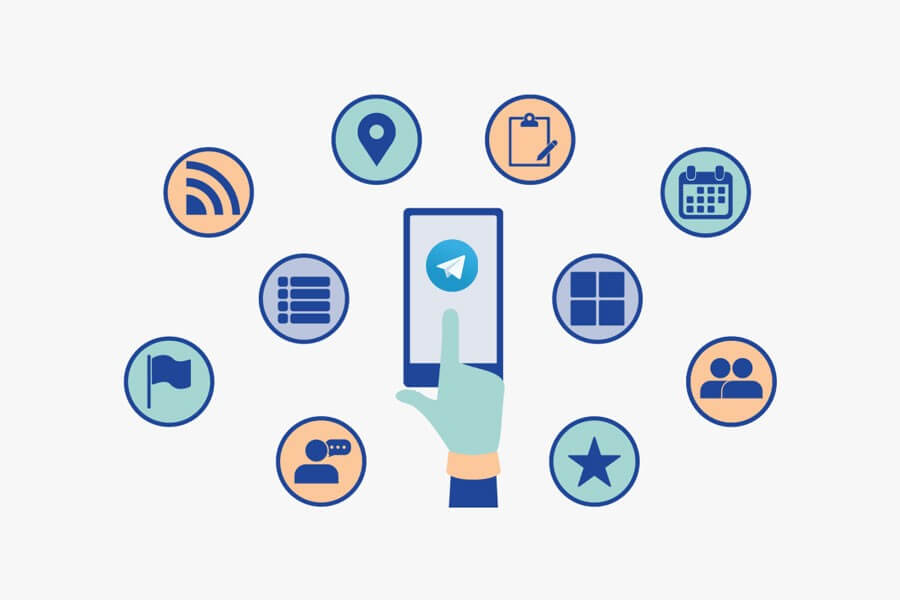 Supergroups: more members, more features
Normal group has the ability to become a supergroup. All you have to do is select "upgrade to supergroup". Selecting this option will give you more features. In terms of normal conversations, the supergroup differs significantly from normal groups.
You can increase the number of members to 1000 subscribers. In the supergroup if the manager deletes a message, other members will not be able to see it. Also, it is possible for the group manager to use the ability to pin the message in group if he wants to inform all users and even users who are new members of the group about important rules or news.
The features of the supergroups include the following:
The maximum number of members will increase from 200 to 5,000.
The history of all previous conversations is available to new members.
It is possible to delete all group member messages at the same time.
It is possible to pin important posts at the top of the dialog box.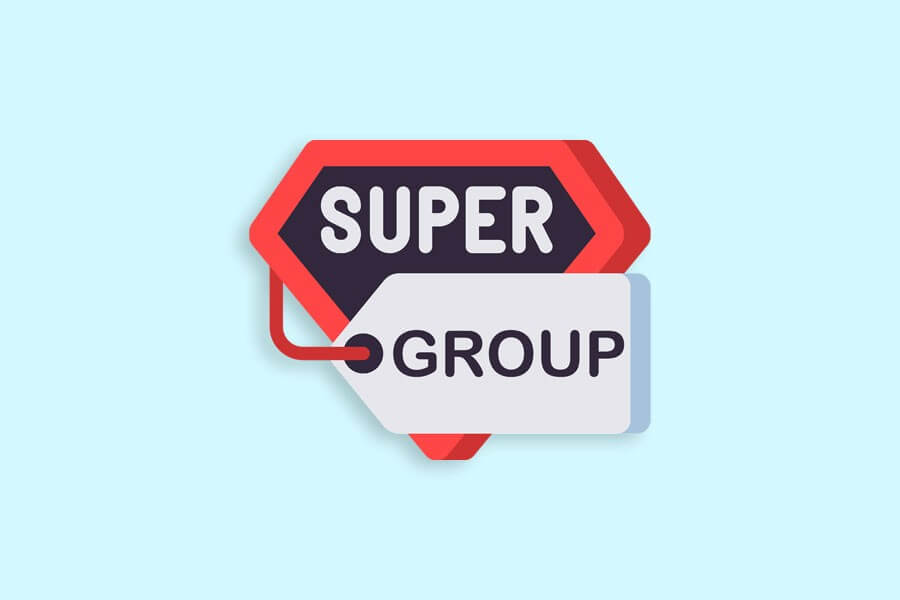 Difference between Telegram supergroup and normal group
To better understand the differences between the Telegram supergroup and the normal Group, it is better to describe each one and you will be able to understand their differences by comparing them.
Normal Telegram group can eventually have 200 members and each member will be able to change the group name, change the group photo and add new members.
But the Telegram supergroup is capable of accommodating 5000 members. If supergroup admin delete some messages , other subscribers wont see them too.
The ability to pin important messages to the top of the screen is another unique feature of Telegram supergroup. So it's clear that the Telegram supergroup will provide you professional experience, but for family conversations, it will meet your needs. i suggest to read "Telegram or WhatsApp, which one is better?" article.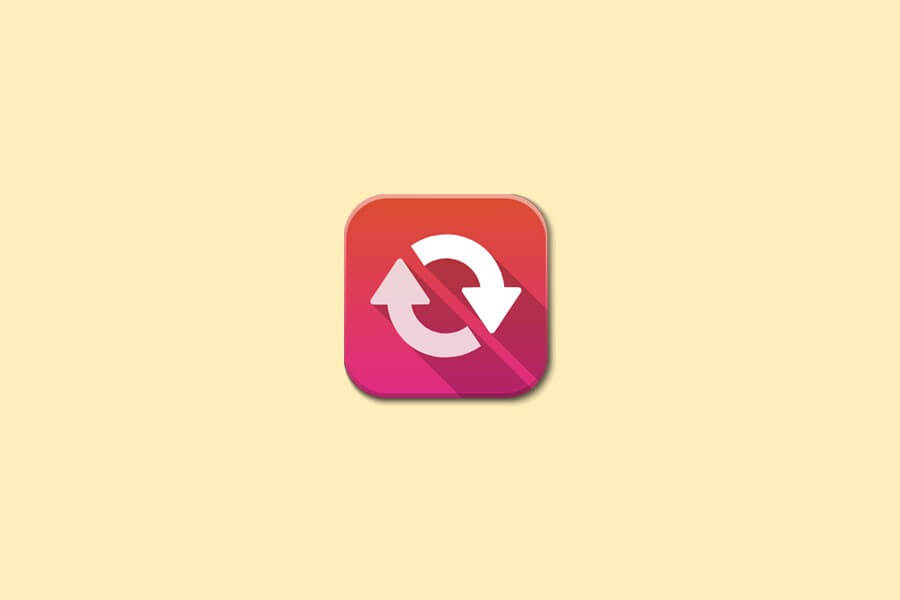 Convert a normal group to supergroup in android
Converting a regular Telegram group to a supergroup is so easy. It is enough to increase the number of members to 200 at the beginning. Then by going to the group settings you can turn it into a super group. Then window will appear on the screen and will ask you to confirm. Take a look at the photo below: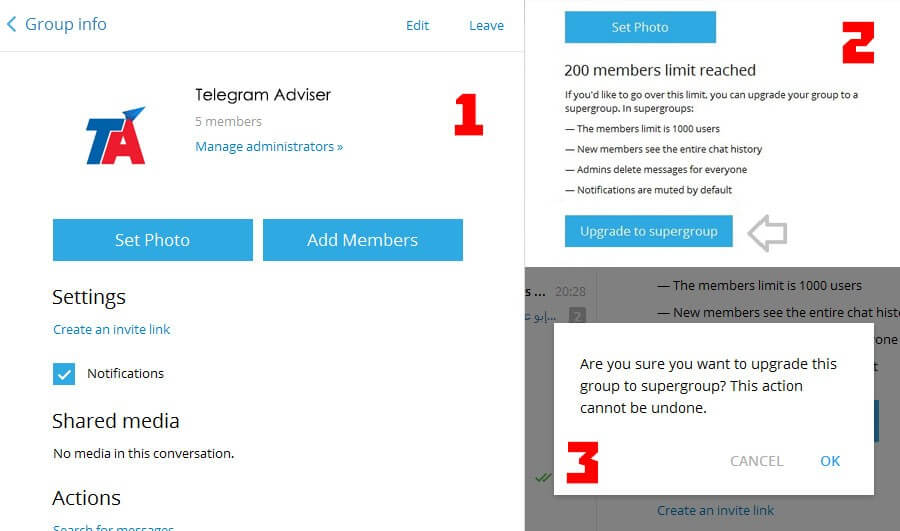 I hope you enjoyed this tutorial. It should be noted that if you do'nt know how to create a Telegram group, you can see the relevant tutorial from the blog section. Finally, I would like to say that the Telegram supergroup was able to meet one of the important needs of the users and provide a platform for creating a group with many capabilities.